Happy Grass Lawn Care

P.O. Box 1014 Medina, OH 44258

330-410-4910

Happy Grass Lawn Care

P.O. Box 1014

Medina, OH 44258

330-410-4910

Email: happygrasslawncare@yahoo.com

"WHERE YOUR LAWN IS OUR LAWN"

Happy Grass Lawn Care is a family owned and operated business.  We believe that communication and quality service is the key to a successful business.  Along with over 40 years of experience our technicians are well trained in turf management and licensed by the Department of Agriculture.  

Our programs are effective, affordable and personalized to your lawns needs.  

We will NOT recommend any service your lawn does not need.  NO SALES CALLS

We call before every application and leave you with a personalized invoice letting you know exactly what we applied to your lawn.

FREE SERVICE CALLS

This is my second season with you and I would like to say Thank You.  Your company has really made my lawn look wonderful.  I love that you were honest with us and called before you came out.

- Ryan Scott

We Guarantee 100% satisfaction with our services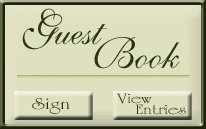 My Husband loves that he can come home on the weekends and relax instead of doing yard work.  I will recommend all my friends to you. Thank you Thank you Thank you

-Ashley Grey